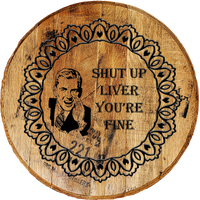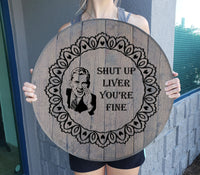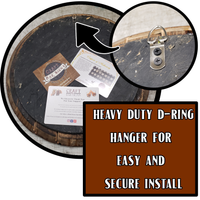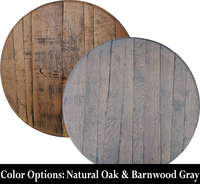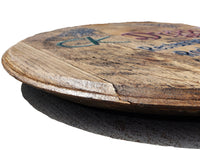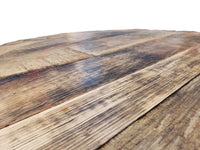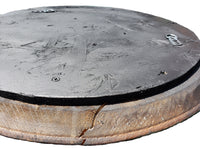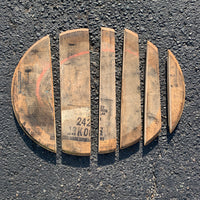 Craft Bar Signs
Shut Up Liver Funny Retro Man Cave Bar Sign - Custom Barrel Head
Shut Up Liver Funny Retro Man Cave Bar Sign - Custom Barrel Head
READY TO SHIP: Our stock designs are ready to go!  We guarantee a processing time of just a few days to print and ship your man cave bar sign.
PURPOSE: Authentic bourbon barrel heads make a great base for a man cave bar sign. Truth be told, they're a great way to add rustic flair to any garage, basement, tavern or pub too. For the guy who already has everything, get a unique man cave bar sign!
HISTORY: Our whiskey barrel heads come directly from Kentucky and Tennessee distilleries, so you'll likely receive one with a maker's mark. They were once used to make the best American whiskey and bourbon, so they will have a faint aroma and character to show for it.  As reclaimed pieces you'll be giving each man cave bar sign new life in your home bar, game room or garage.
CONSTRUCTION: Whiskey barrel heads are about 22 inches in diameter and come from reclaimed charred oak barrels. Prior to printing we secure a sturdy backer board to the bottom of the lid to make sure all the wood slats are held together as tightly as possible. Then we sand, print, and seal your man cave bar sign for a lifetime of beauty.  We add a heavy-duty D-Ring to the back for instant display. Note - due to the real whiskey/bourbon aging process you'll usually see imperfections in the wood.
MADE IN USA: If you have more questions, please contact us. We would be happy to help you find the perfect man cave bar sign for you or a loved one.  As a proud American company we appreciate your business tremendously.